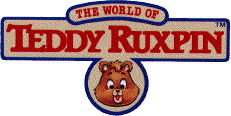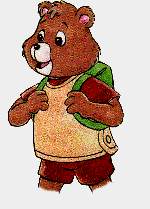 Spring Has Sprung!
I've left the site alone for pretty much all of summer. I've been extremely busy, but I assure you that updates will come as the end of summer approaches. Thank you to all the loyal visitors who have kept coming to my site. I'm sorry for the disappointment.

This is the part of my site which is dedicated to the greatest animated television series of all time, "The Adventures of Teddy Ruxpin". This series was made by Worlds of Wonder and Alchemy II Inc. in 1985. It was planned on being reintroduced by Yes! Entertainment, but they no longer have anything to do with it. For information on where to purchase books and tapes for the Yes! Teddy Ruxpin that WERE sold, or for answers to some of the questions you might have, visit the Yes! Questions Page. There are links on that page to other sites which may be able to help you in your search for these accessories.

I'm a huge fan of the show and the toy. Below you'll find links to character profiles. I've tried to get most of the main characters and I plan to do more. I have most of the series on tape and rerun it about every year or so. So my episode guide should be pretty accurate. I've got Gimmick's inventions, and a cool Teddy Ruxpin Quiz! You may have noticed the lyrics are gone, for an explanation on why this has happened, see the "Announcement" image below.

Most of the images here were taken from Creed Stonegate's Teddy Ruxpin Website of Infinite Coolness and TAOTRS For a complete list of image sources, visit the Image Source page. The image gallery is a collection of images from the books and tapes that I have, and were scanned and edited by me, so those I can say are mine.
---

---
The Show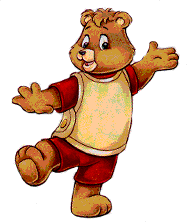 ---

Other Teddy Ruxpin Sites

Image borrowed from "The Adventures of
---
The Doll



---
Other Cool Stuff

---

---

and/or

TAOTR I X:WP I H: TLJ I BSB I TR I SW I RO'C I Main Page
---
More Coming Soon!!!

The Adventures of Teddy Ruxpin, The World of Teddy Ruxpin and all references to or from the show/product are © (Copyright) Alchemy II Inc. This site was created for fan appreciation ONLY!